We specialize in teaching Dance, Gymnastics, and Yoga to young children!
Awarded 
FRANCHISE OF THE YEAR 2018
by Kinderdance International
Comfortable location at your child's school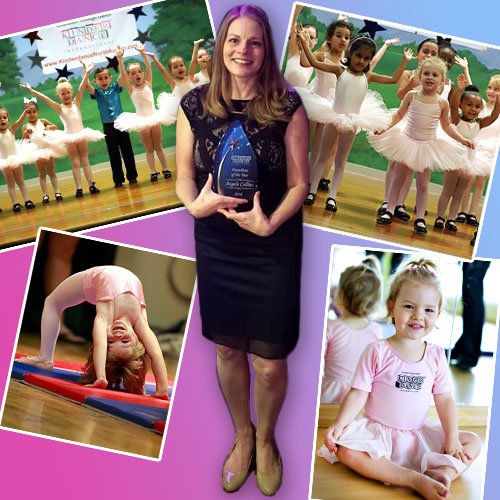 Angela Fox
Owner & Teacher
Awarded FRANCHISE OF THE YEAR 2018 by Kinderdance International
Kinderdance®  specializes in teaching Dance, Gymnastics, and Yoga to young children! Our curriculum is meant to be fun while learning and exercising. Children dance to child friendly music while learning from our fun and loving Kinderdance® certified instructors. Our programs provide children with the potential to be creative and express themselves through movement while building strong muscles and social skills. Our age appropriate educational concepts reinforce what children are learning at home and at school which builds self-confidence and self-esteem, a joyful child!  Kinderdance of North Austin's programs are offered on-site at various chidcare centers, Montessori schools, and community centers in the North Austin and surrounding areas including Cedar Park, Pflugerville, Georgetown, Hutto, and Lakeway!
Kinderdance® develops gross motor skills, movement creativity, fitness, and body awareness. Each class is taught using lesson plans which incorporate original and traditional age-appropriate music and songs. See what they have learned at our annual spring recital and various performances throughout the year.
> Learn More About Kinderdance®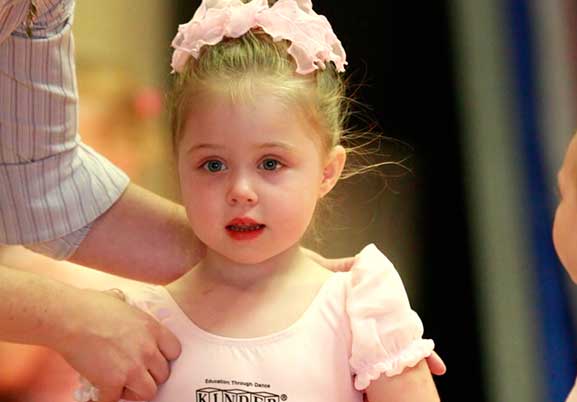 Two year old children love to explore. Our program allows a two year old's natural curiosity to flourish in a multitude of ways with an emphasis on movement exploration. Young children enjoy a challenge, and when they are given the opportunity to test their abilities, it is both developmentally appropriate as well as safe. Kindertots® is designed to develop gross motor skills, movement creativity, physical development, and body awareness while learning numbers, colors, shapes, and songs. Our trained dance teachers / instructors ensure a learning environment that is fun, safe, and full of care.
Kindergym® is designed to provide boys and girls, ages 3-5, with fun activities including floor gymnastics, tumbling, acrobatics, gross motor development, and movement education. Music appreciation and academic readiness skills are incorporated into each activity as our Kindergym® instructors work to build each child's self-esteem and independence. Mats, low safe beams, and obstacle courses are utilized throughout the curriculum. The proper timing and use of this program should enhance the physical, social, emotional, and cognitive development of the children while building their sense of self and others.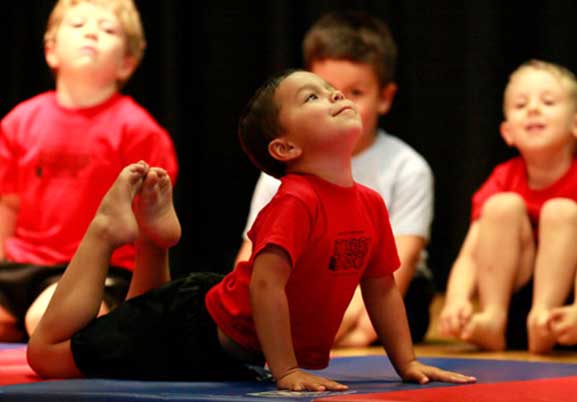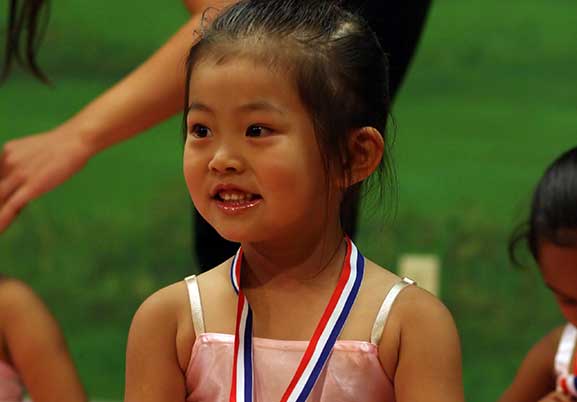 Kinderdance® for young children, ages 3-5, is a developmental dance, motor skill, music, and fitness program. Boys and Girls can be enrolled for up to 3 years with this 3 level program. Parents who want to give their child the opportunity to dance will love how Kinderdance® teaches the basics of Ballet, Tap, Acrobatics and Creative Movement while blending educational concepts. Children dance to original and familiar child friendly music while learning from Kinderdance® certified teachers / instructors.
Kids Yoga is a developmentally designed yoga practice using a playful and fun approach to maximize young children's learning process. When participating in Yoga, children learn life-long abilities that positively impact their lives as they increase self-regulation, which in turn, facilitates their well-being and positive social interactions. Kids Yoga is an appropriate venue for complementing and supporting the education process; especially in schools where anti- bullying, health and wellness, and character education are common themes today.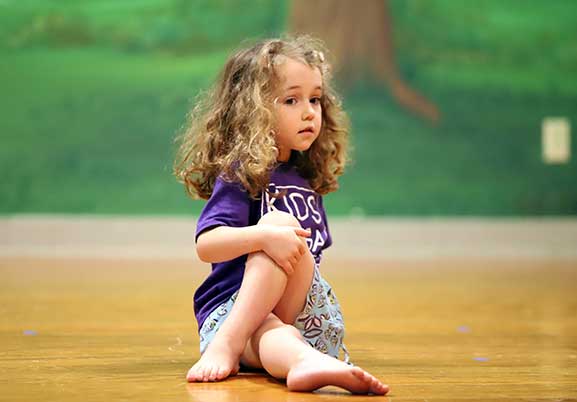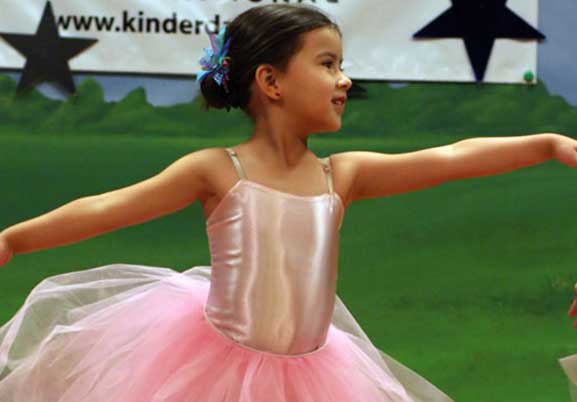 Kindercombo® is a program designed for beginning dance students ages 6-8. After school age children are involved in a dance class combining Ballet, Tap, and Modern dance techniques. Students are taught foundational skills and terms which will then grow over the course of the dance year to include more advanced movements and ideas. Along the way, our Kindercombo® certified teachers / instructors will include opportunities for creative thinking and movement exploration as we nurture each child's independence and imagination.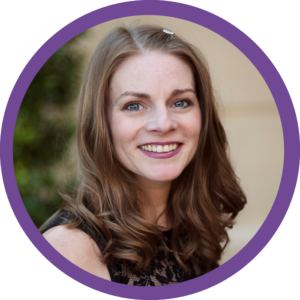 Angela Fox
Owner & Teacher
Angela Fox has been dancing since she was 4 and teaching various ages and styles of dance for the past 25 years. Her training began in Illinois with Betty McRoberts, studying ballet, tap, jazz, and pointe. She attended Southern Illinois University in Edwardsville and trained in the disciplines of ballet, modern, and tap, also performing in the choreography of many guest choreographers. She later transferred to Texas State University where she obtained her Bachelor of Fine Arts and teaching certification in Dance. Angela began teaching dance in various dance studios in Illinois before moving to the wonderful state of Texas. She taught for Killeen ISD and Leander ISD, teaching dance and directing dance teams in the Austin area until she founded Kinderdance of North Austin in 2007.
Teaching young children the art of dance has become a passion in her life that fuels her contagious enthusiasm and joy for the art of movement!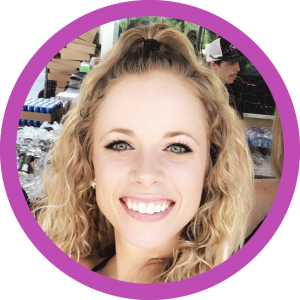 Kasi Johns has been dancing since the age of 10. She has participated in numerous competitive and non-competitive dance organizations around Austin. In high school she was a member of the Round Rock Dragonettes, where she served as both Lieutenant, and Major. Ms. Kasi continued her education at Texas State University in San Marcos, pursuing her BFA in Dance Education. Over the years, she has instructed and choreographed for various studios and dance organizations throughout Texas. Ms.Kasi has been teaching with Kinderdance since 2018 and she adores it! Ms. Kasi loves to spread her knowledge and passion for all things dance with her students!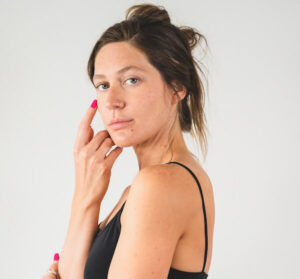 Cass Henry started dance at the age of 3 at a local studio in her hometown training in ballet, tap, jazz, and hip hop. She carried on her skills into her middle school cheer squad for 2 years. Cass started back up dancing for the EHS Belles Drill Team freshman year and went on sophomore year as a Captain. Cass's passion for cheerleading pushed her back to being part of the high school varsity cheer squad her junior year and captain her senior year. Her junior year she began instructing at a local dance studio for ages 4-9. As well as private instruction for girls trying out for the Belles Drill Team. After graduating high school, Cass moved to Austin to follow her dreams of being a singer/ songwriter, model, actress and of course dancer. She's still following and living her dreams, and hopes to be an inspiration to the students she teaches showing them that no dream is too big to dream and passion will take you far when you reach for the stars; because the sky isn't the limit!
Testimonials
Parents love our classes!
Jen P. | Happy Mom
Thanks so much for your wonderful enthusiasm and talents in bringing Kinderdance to our school! I love it and Sarah and Carissa do too!!!!!
Julie K. | Happy Mom
I thought I'd pass on a compliment from our son – "I wish we only had school on Mondays, that way every day would be gymnastics day!"
Janelle A. | Happy Mom
We are very fortunate to have such a high quality dance and movement program in the convenience of our child's school that instills the love of dance into the lives of their students.
Class Schedules - Fall Classes Begin September 5th!
Kiddie Academy Hutto
KinderTots: 9:00-9:30
KinderDance: 9:30-10:15
Goddard School Cedar Park
KinderDance Pre-K: 9:00-9:45
KinderDance Kindergarten: 9:50-10:35
Guidepost Montessori Cypress Creek
KinderDance: 3:00-3:30
Kiddie Academy Round Rock
KinderTots: 9:00 a.m. – 9:30 a.m.
KinderDance: 9:30 a.m. – 10:15 a.m.
Town and Country Montessori
KinderDance: 10:30 a.m. – 11:15 a.m
Cedar Park Montessori School
KinderDance: 2:00pm-2:45pm
Rattan Creek Community Center*
KinderDance: 4:00-4:45 p.m.
*Open to ANY STUDENT in the Austin Area
Kiddie Academy Pflugerville
KinderTots: 9:00-9:30 a.m.
KinderDance: 9:30-10:15 a.m.
Twin Oaks Montessori
KinderDance: 10:00-10:45
Rattan Creek Community Center
KinderTots: 11:15-11:45
Marimont Montessori
KinderDance: 1:15 p.m. – 2:00 p.m.
Plfugerville Montessori
KinderDance: 2:30-3:15
KinderDance: 3:20 p.m. – 4:05 p.m.
Guidepost Montessori Brushy Creek
KinderDance: 2:30-3:15
KinderDance: 3:20-4:05
Montessori Oaks
KinderTots: 9-9:30
KinderDance: 9:35-10:20
Creative World School Georgetown
KinderTots: 9 a.m. – 9:30 a.m.
KinderDance: 9:30a.m. – 10:15 a.m.
KinderHaus Childcare
KinderDance: 10:45a.m. – 11:30 a.m.
Star Montessori – Cedar Park
Kinderdance: 3:00-3:45
Sapientia Montessori
KinderDance: 3:00-3:45
Inclusive Montessori
KinderDance and Move: 4:15-4:45
Carpe Diem Preschool – Cedar Park
KinderDance: 9-9:45
KinderGym: 9:45-10:15
KinderTots: 10:15-10:45
Shining Stars Montessori
KinderDance: 11:00 a.m. – 11:45 p.m.
KidsYoga: 11:50-12:20
Frequently Asked Questions
Recital Information
Kinderdance of North Austin's 17TH ANNUAL SPRING RECITAL!
Live Oak Elementary School
8607 Anderson Mill Road, Austin, TX 78729